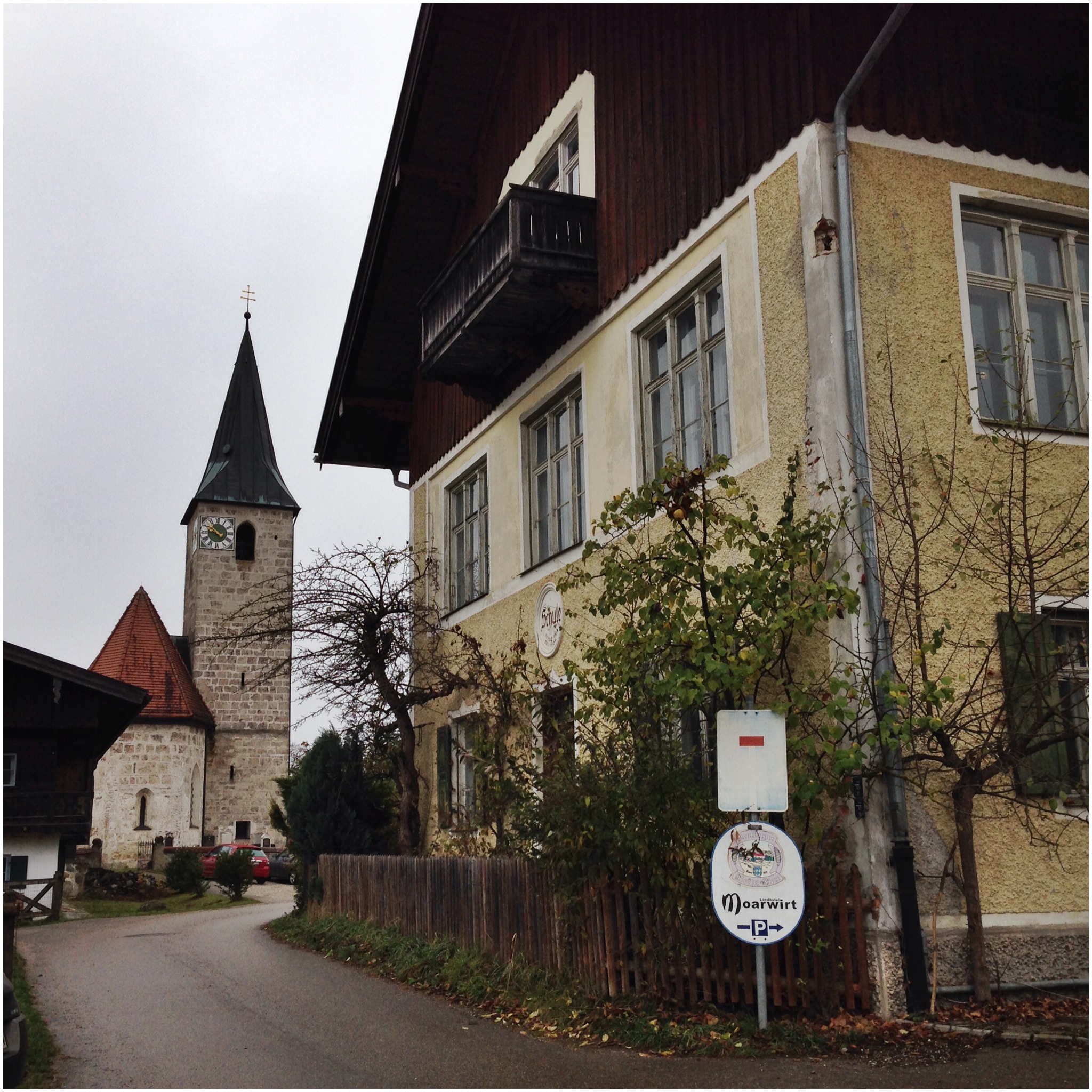 Beautifully located in the middle of nowhere, this hotel and restaurant is a hidden gem. With its traditional Bavarian interior mixed with well-selected design furniture and awesome organic food, it maybe is the perfect place for a weekend trip from Munich. My wife and I had been there a year ago and recently went there again with my mom. Her birthday was in August during our honeymoon so that we wanted to make up for the delay 🙂
Why come back
The Böfflamott, a traditional Bavarian dish, is always worth a visit. Slowly cooked for 36 hours in finest Barolo, the meat was tender as butter, still juicy and tasted absolutely delicious. Although I have to admit that Böfflamott always sounds Cologne to me rather than Bavarian – maybe this is another reason why I liked it so much 😉
If you want to try the Böfflamott at home, here's a recipe of THE Bavarian chef Alfons Schuhbeck: http://www.br.de/fernsehen/bayerisches-fernsehen/sendungen/schuhbecks/rezepte/schuhbecks-boefflamottmeine-bayerische-landkueche-28-april-100.html (external link, German)
Room for improvement
When we arrived at the hotel, our rooms were freezing cold and it took the small heating hours to get the temperature up. I totally understand that they don't want to constantly heat empty rooms, but turning up the heating before the arrival of the guests would make the whole experience way more comfortable. At least the hotel should offer warm additional blankets in every room.
Totally in ♥ with
They offer homemade granola for breakfast. I'm pretty sure you'll even love it, even if you don't like granola. It consists of roasted nuts, crunchy honey-roasted cereals, superb dried fruits and beautiful dried blossoms. Tip: You can buy the granola at the bar and enjoy a little bit of the Moarwirt feeling at home.
What my wife says
Cozy, little hotel in the middle of a tiny Bavarian village, lots of cows, meadows and hills. I especially love the rustic yet modern interior in the restaurant and the delicious food. Always worth a visit! Tip: Make sure to not only dine, but also sleep there. Besides the food, the Moarwirt also has a variety of creative drinks and a great wide selection. You definitely don't want to miss that!
Let more pictures speak
More information on http://www.moarwirt.de/