Sunrises and sunsets are magical. As a night owl and definitely not an early morning bird, I get to see way more  sunsets than sunrises. The more special it is, when I manage to get up early enought to witness a sunrise.
Today I want to share with you two memorable ones that make me happy by just thinking about them.
Sunrise in the Philippines
During my master studies I spent an exchange semester in the Philippines. When Jan came to visit me we decided to explore Coron, an island that belongs to Palawan. At the end of the trip we spoiled ourselves with a trip to a nice resort. On the day that we were supposed to leave we hardly got any sleep. There was a crazy guest right next to us that listened to some fancy coaching stuff all night and repeated everything in a mantra. At some point we decided that we could just as well get up. Thanks stranger! It was one of the few times I got to experience a sunrise. I imagine that Caspar David Friedrich, the famous Romantic painter would have been speachless had he joined us there. It looked like somebody had used a pastel filter on the sky. The interplay of sun, clouds and water was breathtaking. With a cup of freshly brewed coffe, it really was an awesome way to start the day!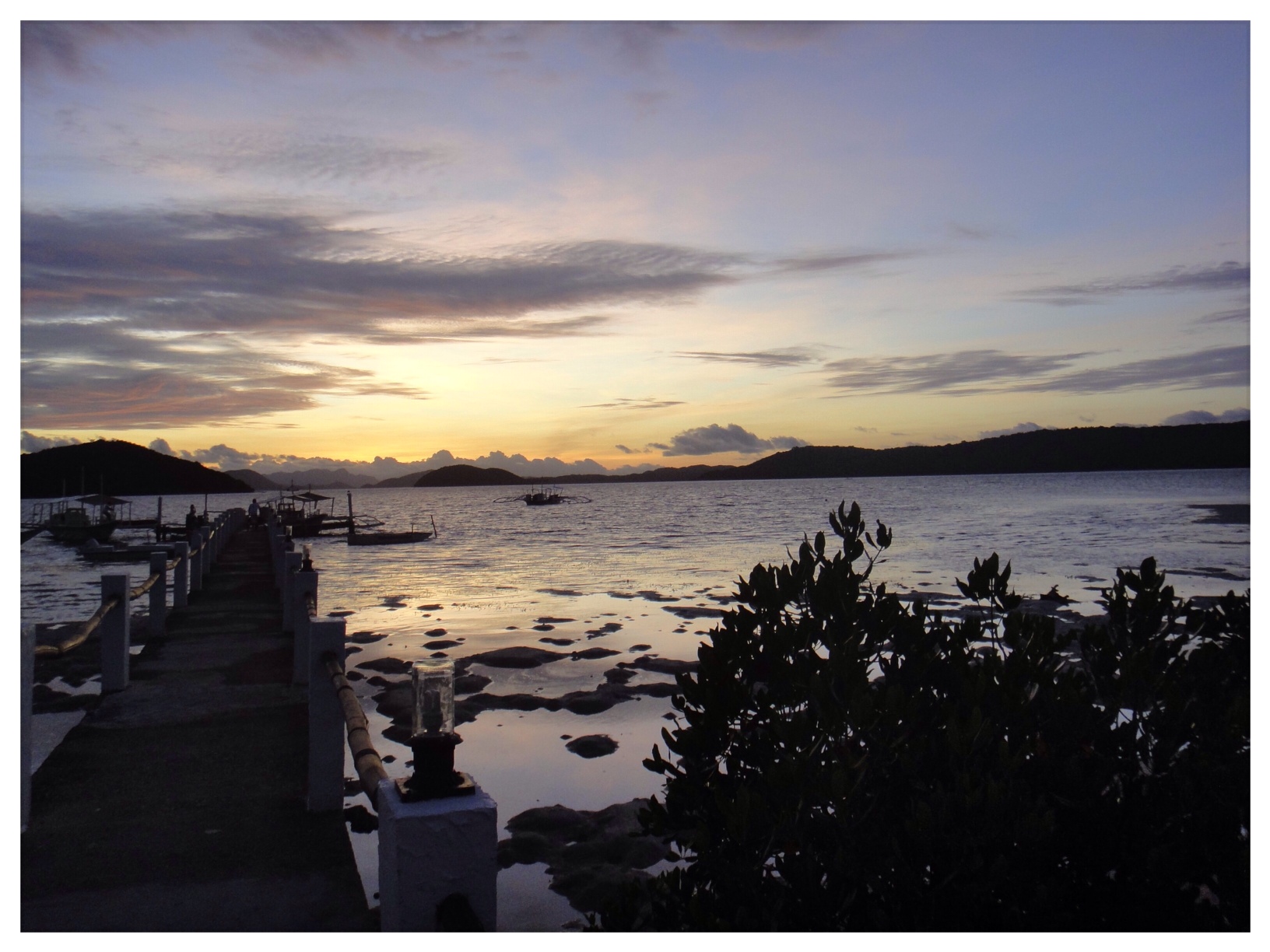 Sunset at Big Sur in California
We spent our honeymoon in the US, mainly in California. From 1999 to 2000 I spent a high school year with a fabuluous host family in Northern California and always wanted to return. But somehow there was always a reason why I had to postpone the trip. No money, too much work, no vacation days, other vacations planned, an exchange semester in the Philippines. The list goes on.  Finally, after way too many years, I convinced Jan to do a California roadtrip with me. And since we married the same year, it was clear that it would be our honeymoon. Much had changed since the turn of the millenium, but what had remained was my love for the country and the landscape. Coming from Santa Barbara we had spent too much time shopping someplace in the nowhere that it already started to get dark  on Highway Number 1. Not what we had planned for. But the sunset at Big Sur was magical. Color explosion up in the sky and a great atmosphere that we shared with lots of others that also admired the transition from day to night.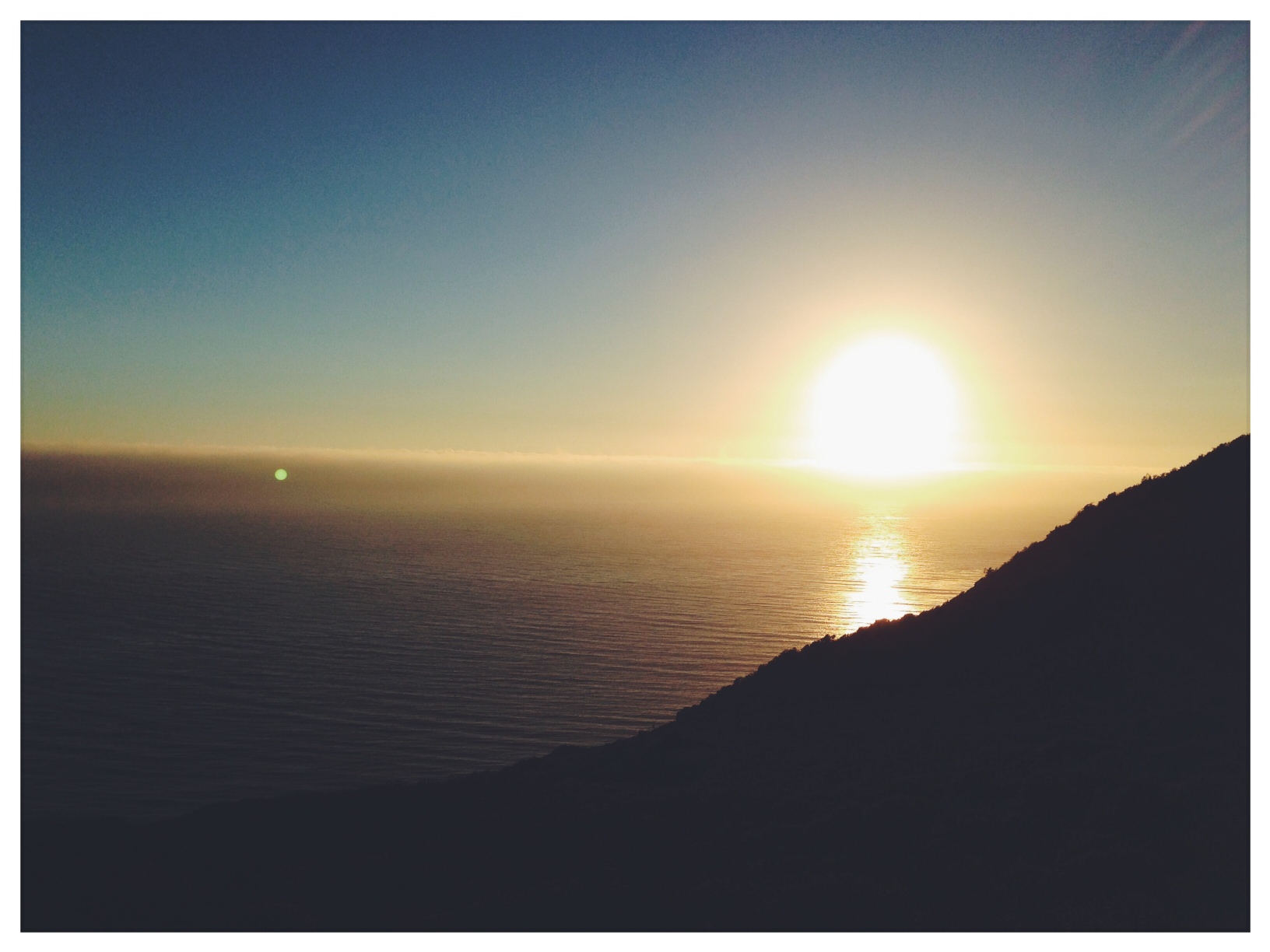 I guess we should make more time in our hectic lifes to enjoy what mother nature offers us in daily spectacles.
xoxo
Nikola