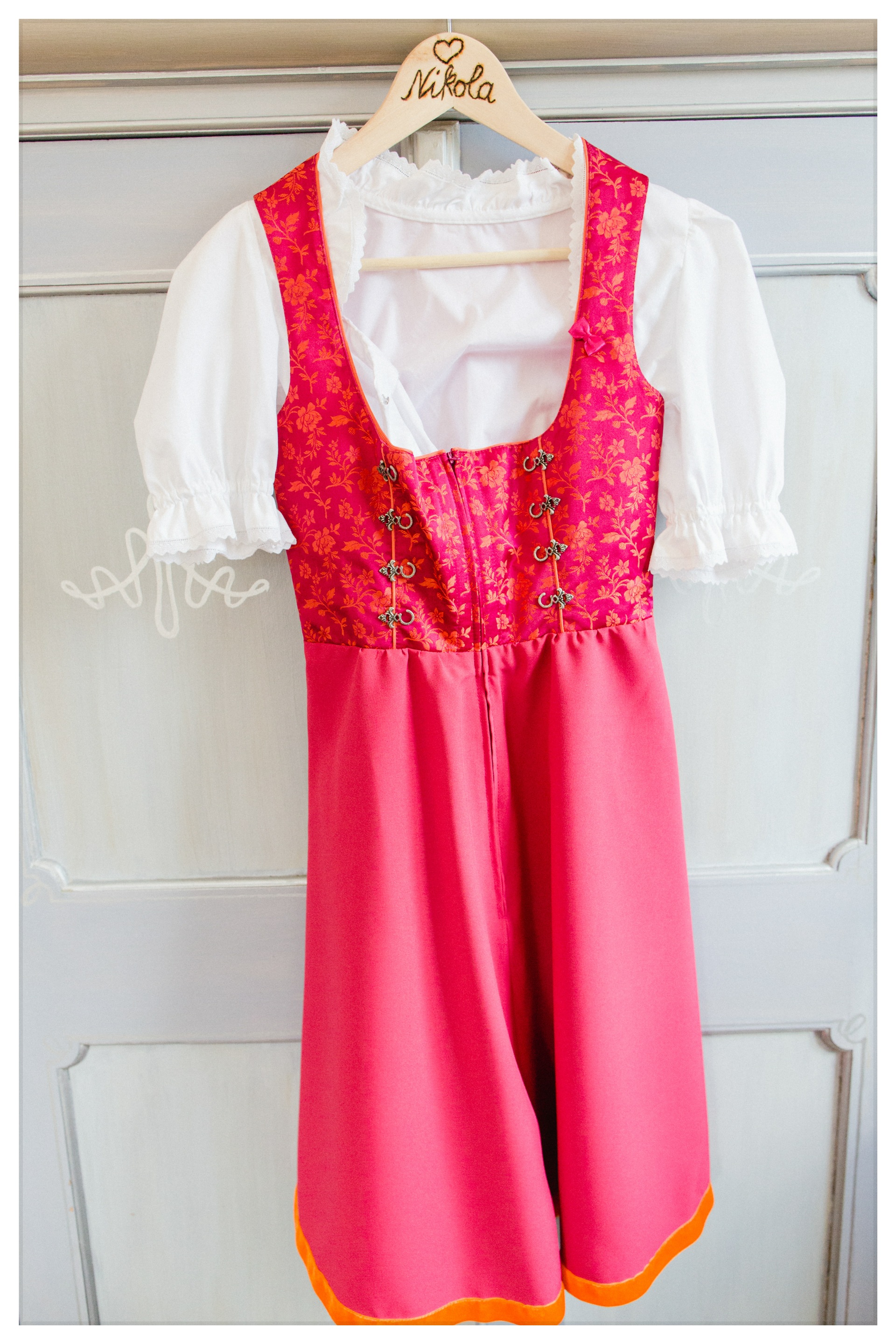 Lately, the weather has been unusually warm and sunny for a Bavarian fall. Wish we could repeat the Oktoberfest, again. As a Münchner Kindl, someone who was born in Munich you need to have a dirndl. I have to admit that I wasn't the biggest fan, at first. When I was younger I always went to Oktoberfest in regular clothes as. Back then, it was an exception if you wore traditional clothing.  But a few years ago that changed. My first adult dirndl was an olive & rose dirndl and especially my dad who loves traditional Bavarian clothing was really happy about it. That's when, slowly but surel,  I started to fall for dirndls 🙂
Dirndl Love
I wear my dirndl(s) to the Oktoberfest. And sometimes to family dinners or when we go to a Bavarian theater. Sadly, these aren't too many occasions. That's why they are even more precious.
The most special occasion definitely was the day after our wedding.  We married in the Alps in a cozy mountain cottage and decided to do a brunch the morning after with traditional Bavarian clothing. That was quite a reason to shop for a new dirndl 🙂
Since our main wedding color was purple, purple it had to be. And I found the most perfect purple dirndl thanks to the dirndl designer Marianne Kranz, who was really patient with me. Originally, the dirndl was designed to come with an orange apron, but I was persistent and in the end I convinced her to sell it to me with a pink rather than an orange apron 😉
I love that it is bright pink. Just makes the world a bit more colorful. And I guess it made the cows around us even more curious, haha.
Have a look for yourself.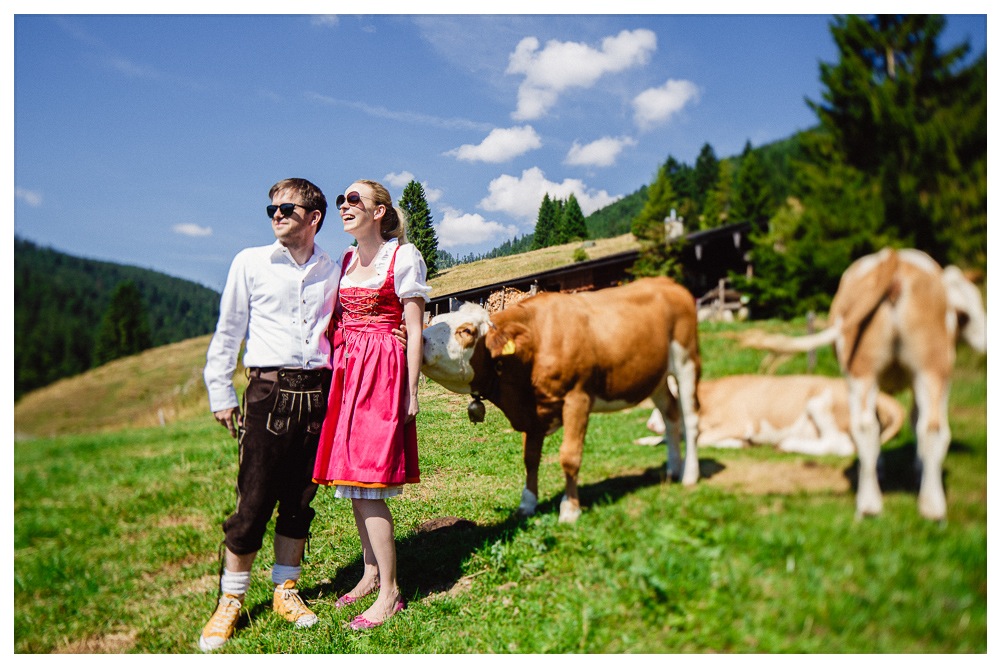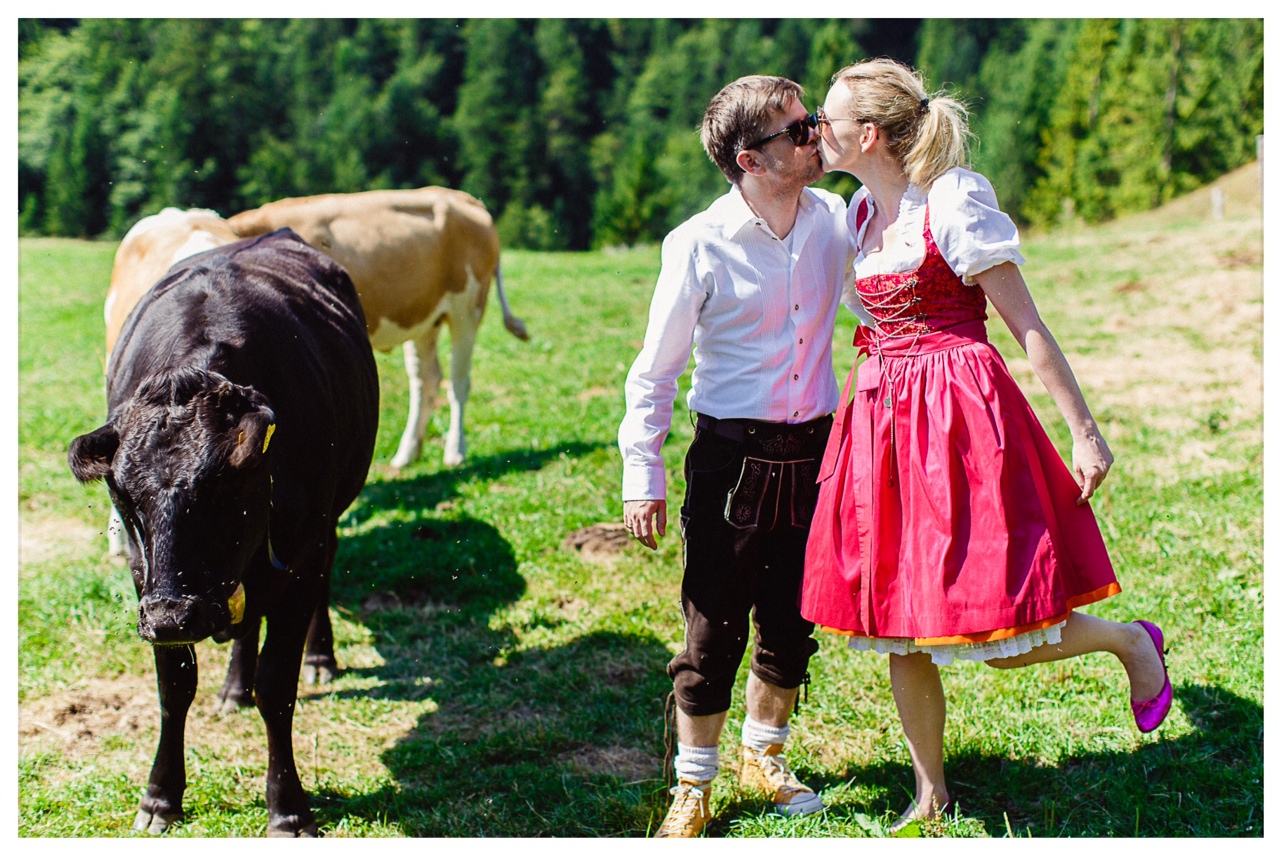 photography: OctaviaplusKlaus
hanger: DIY from my dad
dirndl: Marianne Kranz
sunglasses: Tod's