"If your hair is done properly and you have on good shoes, you can get away with anything"

Iris Apfel, Harpers Bazaar, April 2013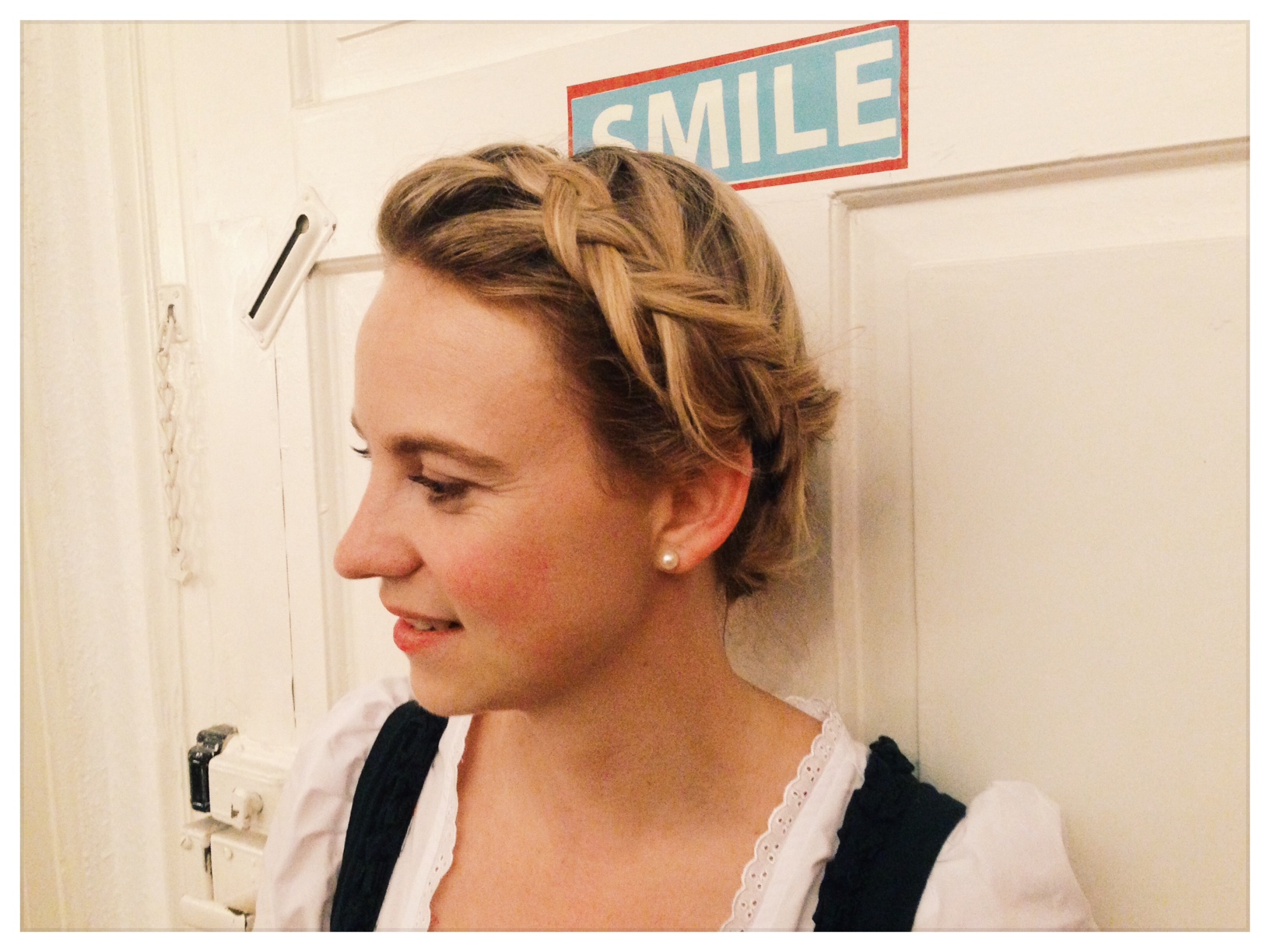 Hi there,
it's Miss Bliss, again 🙂
I'm still in early fall modus and hope that the mild and sunny weather of the last weeks will turn into snow directly, leaving out the harsh and rainy cold November days (ok, probably not realistic, but it's still on my Christmas wish list 🙂 Even though the summer couldn't really be called summer this year, the fall has been fantastic.
Sorting through my pictures, I found this one, which was taken right after an Oktoberfest evening with friends this year. Isn't that a lovely hairstyle? I could wear it everyday. Unfortunately, I really suck in braiding my hair for myself. Somehow that never turns out nicely (how do you people out there do that????).
Lucky as I am, one of my awesome work colleagues is fantastic in braiding hair and so she styled me twice this Oktoberfest time. I liked it so much, that I even slept with the braided hair. And guess what. Couldn't believe it myself, but with some more hair spray and dry shampoo it looked as good as that the next day. Whopping hooray to braided hair and the best colleagues 🙂
Have a nice weekend.
xoxo