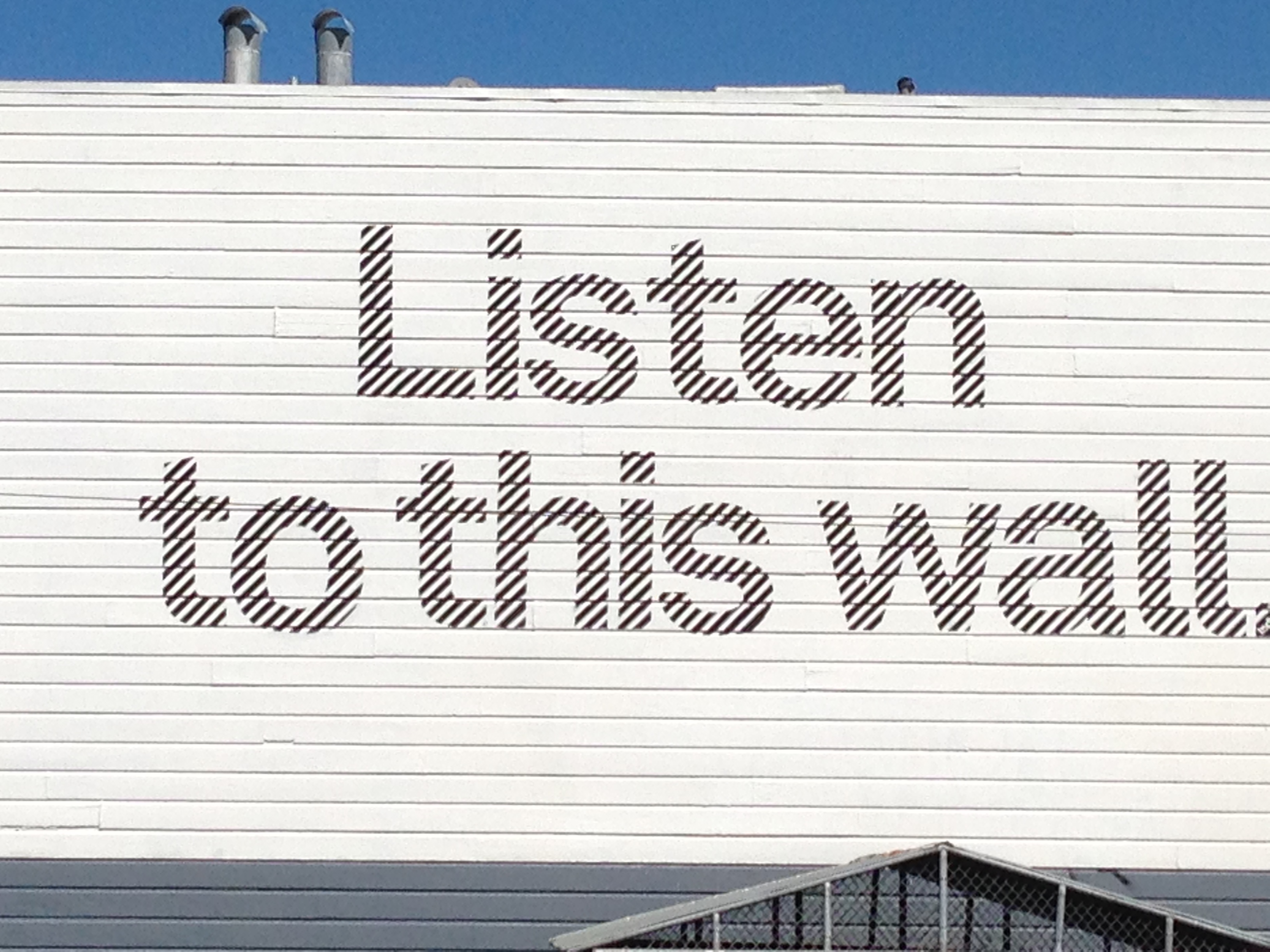 Whenever I am discovering a city, I keep an eye out for interesting street art. It's not that I am deliberately searching for it. 
Usually I see something from the corner of my eyes, which piques my interest. I guess I just unconsciously try to find the little things that make a city unique to me.So keep in mind, in case you wanna do a city trip with me, I might abruptly stop and take a million photographs before I'll move again 😉
I really like the concept of the city being a canvas for humorous figures, provocating thoughts or small mysteries. Oftentimes Street Art is inconspicuous and hidden. Othertimes it's huge and flashy. I love the variety and the feeling of having discovered something unexpected. That's why I decided that I'll post about street art pics more regularly.
I start with an awesome graffiti in San Francisco. It's huge, simple, graphically beautiful and caused me to stop for a while and fully taking in the buzzling city noises around me.
Listen to this wall. It's as easy as that.
Stay tuned for more.
xoxo
Miss Bliss