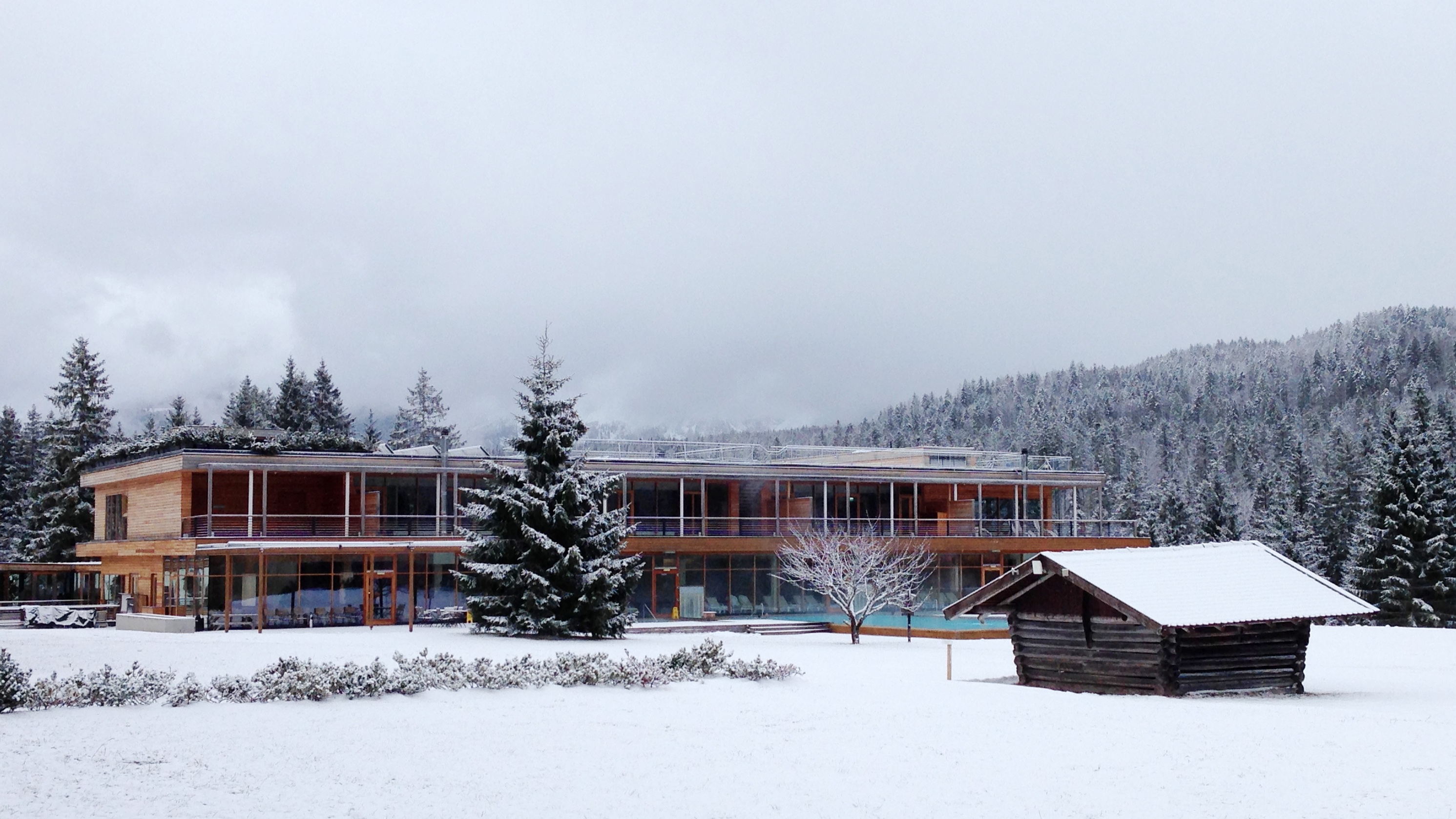 Visiting Das Kranzbach for the first time in 2013 (read more here), we immediately fell in love with this amazing hideaway. Back in our busy everyday lifes, we couldn't stop dreaming of our weekend trip. Even though it only was a very short trip, it gave us so much positive energy. This is why we decided to start a new tradition and visit Das Kranzbach every year.
Arriving at Das Kranzbach makes you feel like a royal. Even when you already know what to expect. And even when you arrive with a rusty old green little car that has seen much better days. Seeing the English castle in a lonely Bavarian valley is definitively nothing you can get used to very easily. The building looks majestic and the serenity of the surrounding Alps makes the arrival overwhelming each and every time. Especially when you arrive in an absolute winter wonderland you feel like you're in a fairy tale!
This time, we decided to book an even more spacious "Deluxe Room" in the newest part of the wooden garden floor. It s more spacious than the standard room and we were impressed by the harmonious combination of natural materials and very reduced, modern design.
 The bad
When making the reservation some weeks prior to our trip, I wrote that we were visiting the hotel to celebrate my wife's birthday. We didn't expect anything fancy, but at least some personal congratulations as we arrived right on her birthday. However, neither the nice bellboy welcoming us nor the team at the reception that asked for our personal data mentioned it. In the pretty hotel room there also was no sign of a birthday card, flowers or anything like that. Slightly disappointed, we decided to spend the rest of the day in the spa area. After a very relaxing afternoon we went back to our room to dress up for dinner.
Realizing that my wife had forgotten her conditioner, we searched the whole bathroom for conditioner. There's shampoo, soap and shower gel, but no conditioner. And if you know my wife, you know she always needs conditioner for her disobedient hair 😉 This is why she instructed me to call the room service and ask for help. They forwarded my to the reception of the spa area, but in the end I learned that there was no conditioner in the whole building. Maybe I am too perfectionistic, but I would expect more help from a 4* superior hotel. Trained by a job in service industry, I would give my very best to make my guests' wishes come true. We only needed a little bit of conditioner. In this case, I would ask all female employees for help, but this didn't happen. My learning for the future: always have a small bottle of conditioner in my vanity bag 🙂 Fortunately, the rest of the evening put these two frustrating moments into perspective, really fast.
The good
The service of the hotel is still amazing.
While getting ready, it suddenly knocked at our door. My wife was in the bathroom, still fighting with her conditioner-less hair, so I jumped into my trousers, grabbed a T-Shirt and opened the door. A nice girl from the room service had a birthday surprise for my wife: a lovely decorated little chocolate cake with birthday congratulations. This was even more than what we had expected and it kind of reconciled my wife with her stubborn hair ☺
Arriving at the restaurant, the managing director Klaus King personally welcomed us. It's a nice tradition of the hotel to greet all guests before bringing them to their tables. I was really surprised when he suddenly mentioned my name and started a conversation. He must have somehow stumbled across my last blog posting and done some research and probably was curious to get to know us. This of course we didn't know so that we were really kind of speechless when he greeted us with our names. Mr King then  brought us to our table and explained to us in detail how they had renovated the restaurant since our last visit. And in fact, it looked even better than last time. We had a blast that evening. The menu was excellent as always and we enjoyed a premium bottle of wine to celebrate Miss Bliss's birthday. Somehow we ended up as the second to last guests on that evening and couldn't have been happier. So in the end it was a perfect ending to a perfect birthday!
What my wife would like to add
Anticipation is half the fun, guys. I swear! I am dreaming of Das Kranzbach almost the whole year and the closer our get away date comes, the more elated I become. I love travelling and I really appreciate beautiful hotels. With beauty I don't only mean beautiful design and architecture. To me beauty can also shine through the warmth of people running a place – interesting owners or warm-hearted and cordial service stuff. Das Kranzbach is beautiful in both respects. But next to its beauty, it's the serene atmosphere that always draws me back. Das Kranzbach is one of my personal magical place that soothes my soul: it helps to channel all inner anxieties and worries, helps me to immediately relax and unwind and to find inner peace. It's like floating in a happy space all day long!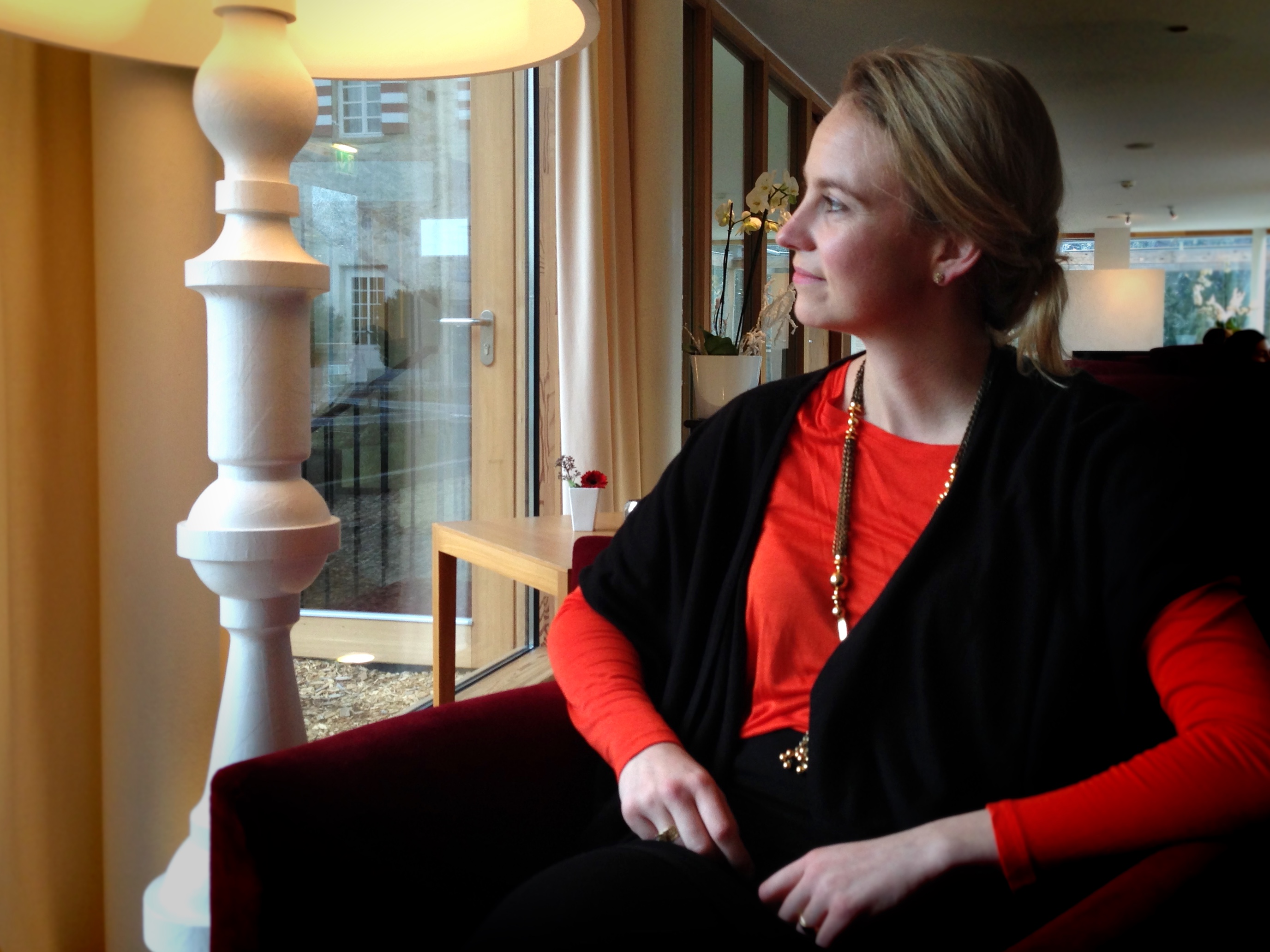 PS: Stay tuned. We'll be enjoying our annual Kranzbach retreat soon and will keep you updated ☺